Creating Unforgettable Memories in a Group Castle in South France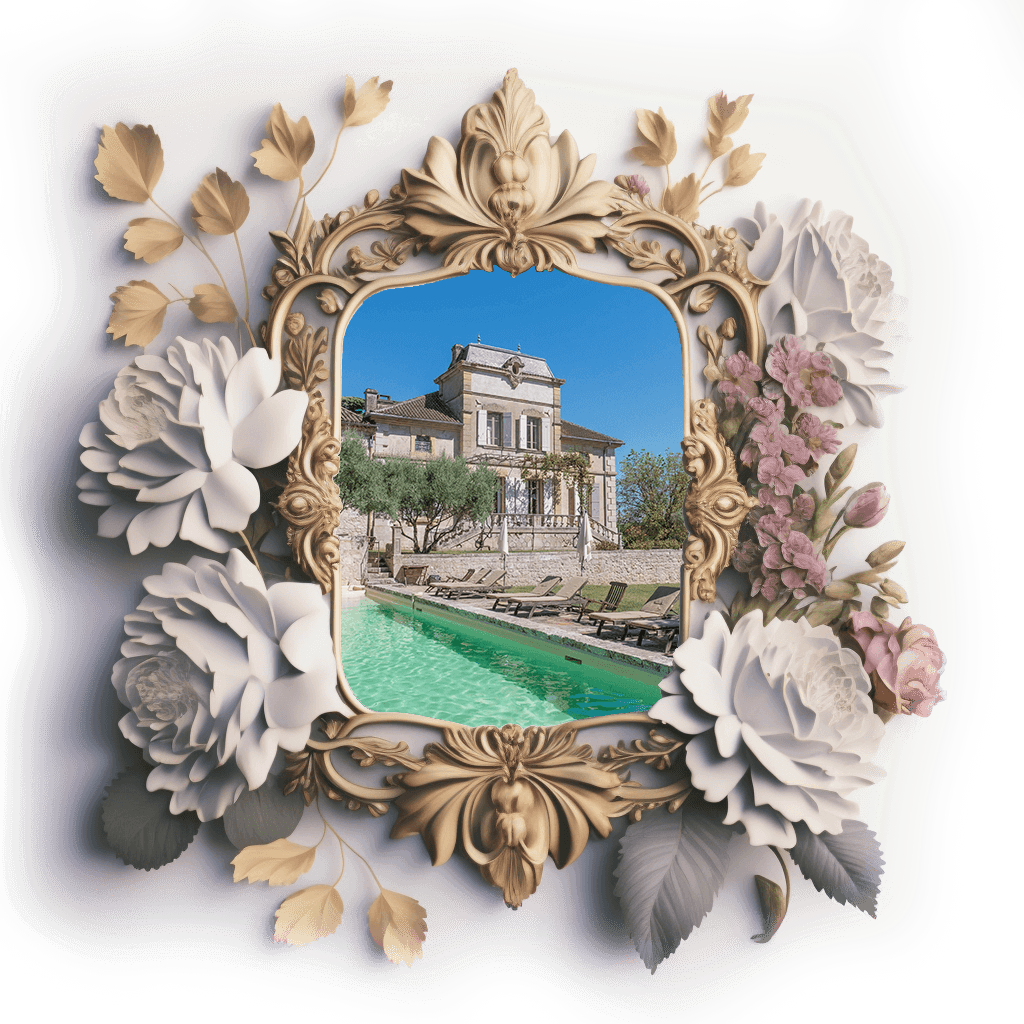 Creating Unforgettable Memories in a Group Castle in South France
Experience the Magic of a Group Castle Stay in South France!
Looking to create precious memories with your loved ones? Look no further than a group castle for your family or friend's vacation!
Choosing a group castle allows you and your nearest and dearest to have exclusive use of an incredible space, making your stay truly special. Whether it's a special occasion or simply a desire to spend quality time together, a private group castle provides the perfect backdrop for bonding and creating lasting memories.
Imagine the joy and laughter shared as you explore the magnificent rooms and grounds, uncovering the secrets and history that come with staying in an 18th-century castle. The unique charm of a group castle is unparalleled, making your vacation truly unforgettable.
To top it off, you have the option to self-cater, giving you the freedom to cook and enjoy meals together, or you can opt for a fully catered experience, letting someone else take care of all your culinary needs. So why settle for a run-of-the-mill vacation when you can make it extraordinary? Choose a private group castle and embark on an adventure that will bring your family or friends closer together, leaving you with memories to cherish for a lifetime.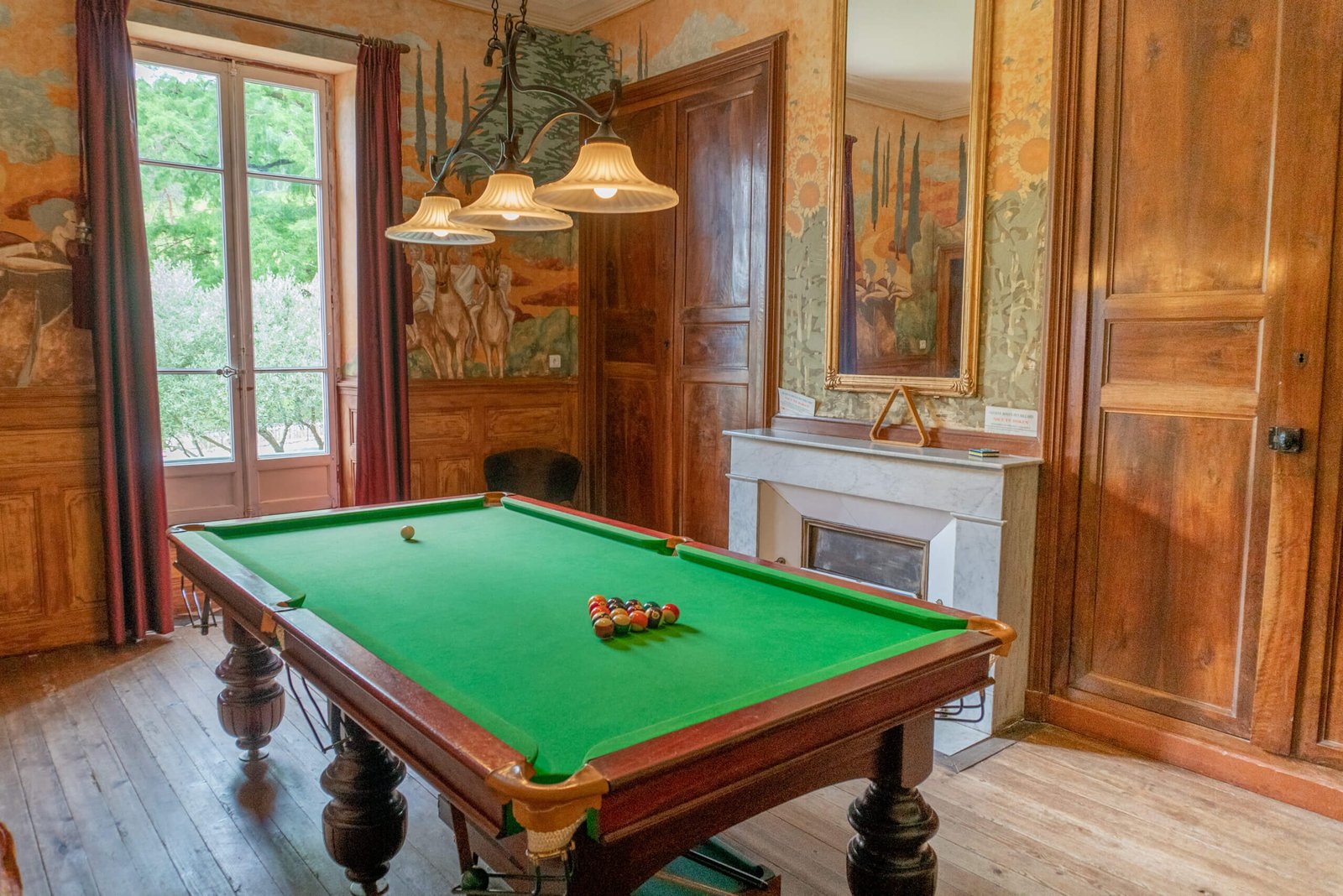 1. Benefits of a Group Castle Stay
Why a Private Group Castle Offers the Perfect Setting for Bonding and Fun!
Are you tired of crowded hotels and noisy resorts? Look no further! Staying in a spacious and private castle is the ultimate getaway experience. Imagine having your own private 20-meter swimming pool, where you can relax and unwind without any interruptions. And if you're a movie enthusiast, you'll be delighted to know that a private outdoor cinema is at your disposal. Watch your favorite films in the comfort of your own castle, with no distractions or disturbances. For those who enjoy a friendly competition, a private billiard room awaits you, beautifully decorated with frescos. Challenge your friends or family to a game of pool and show off your skills.
And if you're someone who appreciates nature and tranquility, the big gardens surrounding the castle will be a slice of heaven. Take a leisurely stroll amidst beautifully landscaped lawns in the small villages, with vibrant flowers, and let the soothing atmosphere wash away all your worries. In addition to all these fabulous amenities, there are plenty of activities available to keep you entertained. Whether it's hiking, biking, markets, museums and art or simply sunbathing by the pool, there is something for everyone. So why settle for ordinary accommodations? Treat yourself to the luxury and exclusivity of a private castle, and create unforgettable memories that will last a lifetime.
These are the chapters:
1. Benefits of a Group Castle Stay
2. Exploring South France for a Memorable Getaway
3. Selecting the Perfect Group Castle
4. Planning and Logistics
5. Making the Most of Your Countryside Retreat
6. Recommended Experiences in South France
2. Exploring South France for a Memorable Getaway
Come and experience the natural beauty, historic sites, and cultural wonders of South France! This region is truly a treasure trove of delights that will mesmerize your senses and leave you in awe. Let's start with the mild climate that graces this area, making it an ideal destination for outdoor enthusiasts year-round. As you explore the picturesque medieval fortress village of Lauzerte, located just 20km away, you'll be transported back in time to a world of cobblestone streets, charming alleys, and stunning architecture. And if you're a wine lover, a visit to one of the region's vineyards is an absolute must. Immerse yourself in the enchanting vineyards, learn about the winemaking process, and indulge in a delightful wine-tasting session. The flavors and aromas of the renowned wines produced here will leave an everlasting impression on your palate.
But what truly sets South France apart is its diverse landscapes. From rolling hills and lush countryside to sparkling coastline and majestic mountains, this region has it all. So whether you're seeking a peaceful retreat, an adventure-filled escape, or a cultural or culinary journey, South France is the perfect destination for you. Don't miss out on this incredible opportunity to immerse yourself in the rich history, picturesque villages, and breathtaking landscapes. Your dream vacation awaits in South France!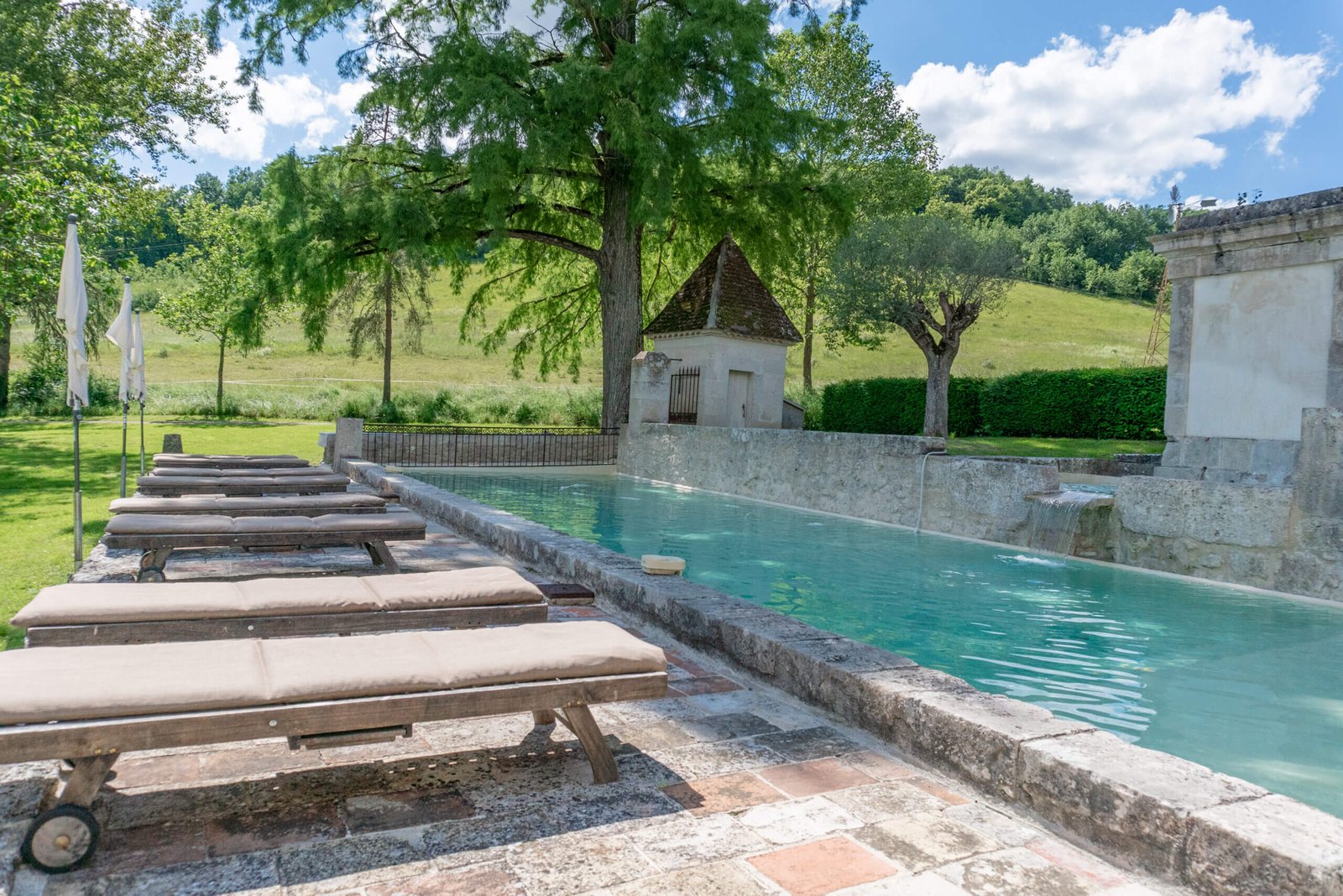 3. Selecting the Perfect Group Castle
Are you planning a family or friends retreat and looking for the perfect castle to make your getaway extra special? Look no further! When choosing the right castle for your retreat, there are several important considerations to keep in mind. Firstly, you should consider the size of the castle and ensure it can accommodate your group comfortably. A great option to consider is Chateau Coty, which can sleep anywhere from 16 to 31 people, offering ample space for everyone to relax and unwind.
Location is another crucial factor to consider. Chateau Coty is conveniently situated, only a 1-hour drive from Toulouse airport. Allowing easy access to nearby picturesque villages and (outdoor) activities. As for amenities, think about what would make your retreat truly unforgettable. From swimming pools and game rooms to stunning gardens and picturesque views, make sure the castle you choose offers the amenities that will enhance your experience. Lastly, don't forget to consider your budget. Chateau Coty, for instance, is not only stunningly beautiful but also very reasonably priced for what you're getting. So, don't wait any longer!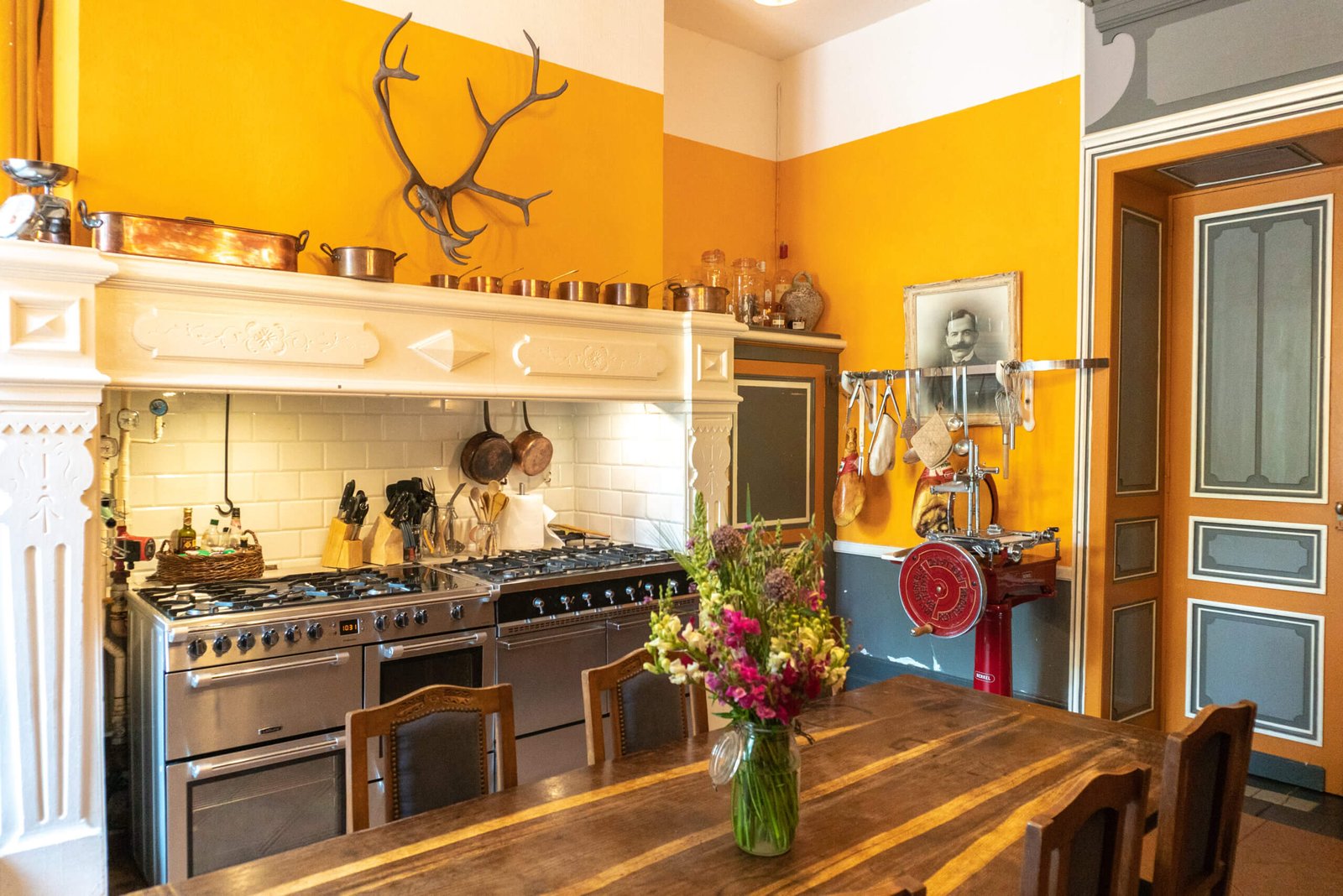 4. Planning and Logistics
Essential Tips for Planning a Smooth Group Castle Vacation
Are you ready to embark on an incredible journey? Well, let me walk you through the booking process to ensure your trip is smooth sailing from start to finish. First and foremost, to secure your reservation, you will need to pay 40% upfront to reserve Chateau Coty.
Now, let's talk about gathering group preferences. It's essential to communicate with your fellow travelers about their preferences, whether it's room arrangements, dietary restrictions, or activity preferences. This ensures everyone's needs are met and enhances the overall experience. As for making reservations, it is paramount to book personal chefs as far in advance as possible. They are in high demand, especially during peak travel seasons, so securing their services early is crucial. On the other hand, restaurant reservations can be made a bit closer to the date, but it's still wise to reserve your desired spots in advance to avoid disappointment.
Let's address transportation, food provisioning, and activity schedules. To streamline your travel, organizing transportation ahead of time is beneficial. Many of our clients rent cars, to have all the flexibility of having your own vehicle at your disposal. Additionally, planning for food provisioning ensures that you have all the necessities to keep everyone well-fed and happy. The easiest is to shop online, and to have all your groceries delivered to Chateau Coty! Lastly, creating a well-thought-out activity schedule ensures that you make the most of your time and enjoy all the marvelous sights and activities that await you. So, get ready to embark on a memorable journey filled with incredible experiences, delicious food, and bonding moments with your loved ones. Let's make this trip the trip of a lifetime!
5. Making the Most of Your Countryside Retreat
How to Fully Relax and Unwind in the Tranquil South France Countryside.
Are you tired of the hustle and bustle of the city? Do you long for a breath of fresh air and a break from the constant noise? It's time to embrace the tranquility and serenity of the countryside. There are so many strategies you can use to fully immerse yourself in the beauty of nature and find your inner peace. Firstly, take the time to go for long walks or hikes in the countryside. Explore the winding paths and immerse yourself in the stunning landscapes that surround you. Not only will this provide you with a sense of calm and well-being, but it will also help you stay active and fit.
Secondly, take advantage of the wellness activities. Hire a yoga teacher who will give a class at the chateau. Let the peaceful surroundings and soothing sounds of nature guide you to a state of deep relaxation. Finally, don't forget to indulge in the local produce that the countryside has to offer. Visit farmers' markets and try fresh fruits, vegetables, and local delicacies. Not only is this a great way to support local businesses, but it also allows you to fully immerse yourself in the culture and flavors of the countryside. So, embrace the tranquility and serenity of the countryside and let nature work its magic on your body and soul.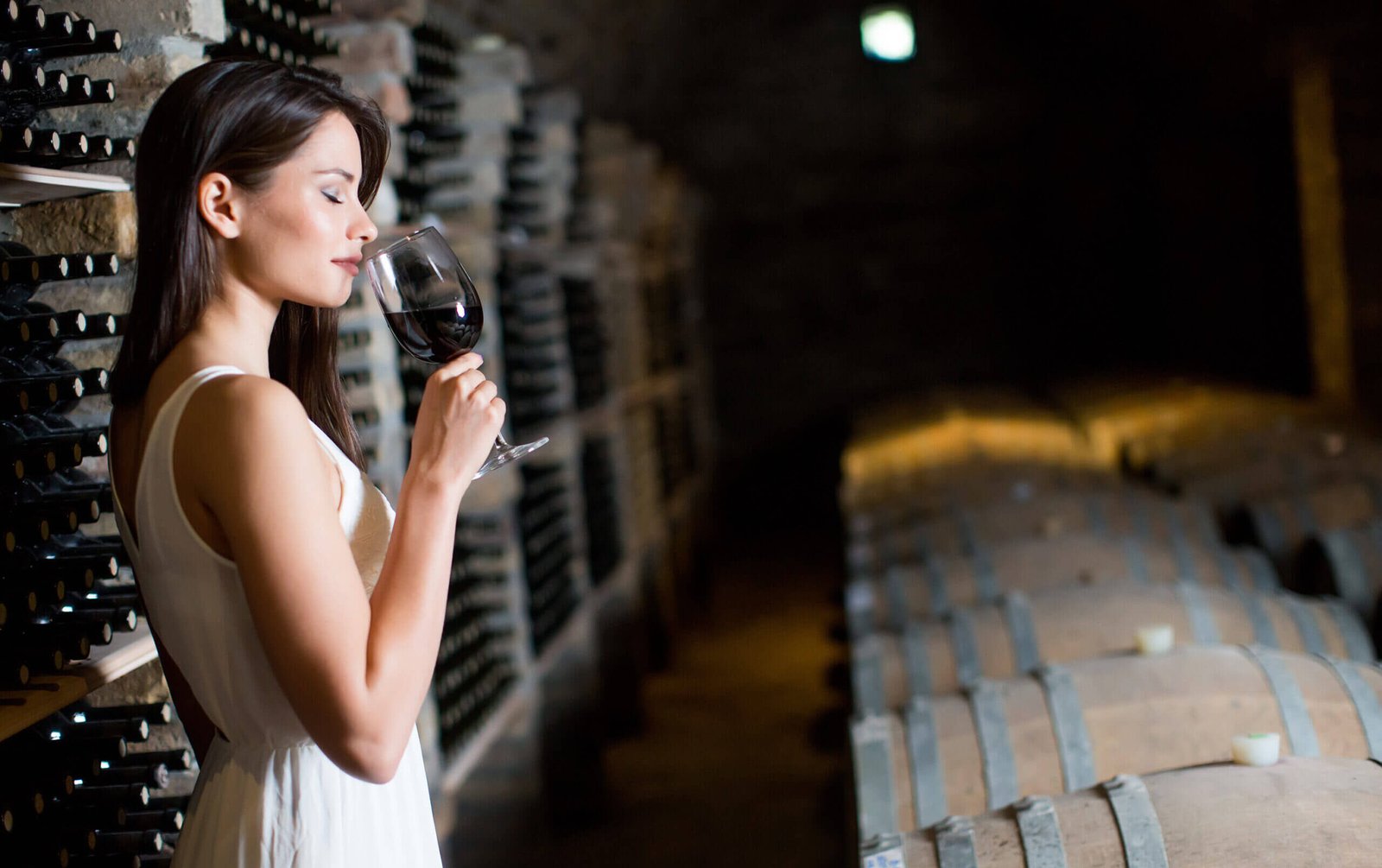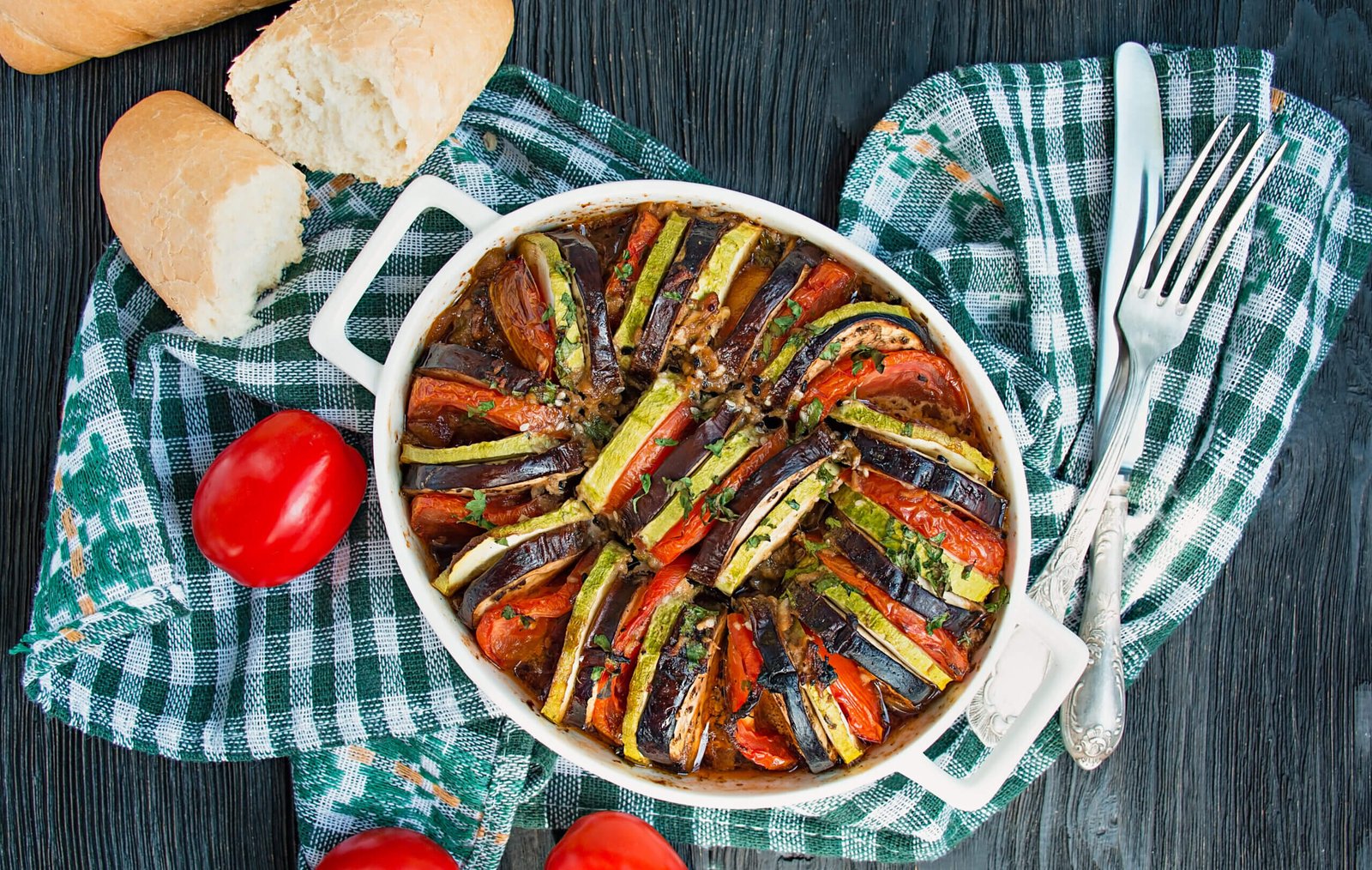 6. Recommended Experiences in South France
Unique Experiences to Enhance your Family or Friends Getaway in South France
Immerse yourself in the rich history and indulge in the finest activities that will truly make your stay unforgettable. Delve into the culinary arts with our expert chefs in cooking classes tailored to your desires, where you will learn the secrets behind exquisite dishes. Expand your palate by participating in our wine tastings, where you will savor the finest regional wines and discover the intricacies of their production.
Don't miss the popular evening markets with live music in Lauzerte and nearby villages. Immerse yourself in the lively ambiance, perusing the stalls filled with local delicacies and beverages while enjoying the melodious tunes. The opportunity to experience these authentic cultural events is a true privilege, enriching your journey and leaving you with lasting memories.